Grants For Podcasters and Audio Creators
Where to find funding for your audio projects.
Did you know organizations want to support independent podcasters and audio creators? Whether you have a cool podcast idea or have been in this space for a while, (6) funding opportunities are available to support your work. #gethype
We've compiled a list of funding opportunities for audio creators, including grants, contests, accelerator programs, fellowships, and more. Some funding opportunities have deadlines while others do not.
We will keep this playlist updated, so please check back often for updates.
Recommended Resource: Are you a podcaster looking to monetize next year? Plan for profitability with the 2023 Podcast Planner, which includes email templates for reaching out to brands, trackers, a production workflow spreadsheet, and resources to create a stand-out media kit.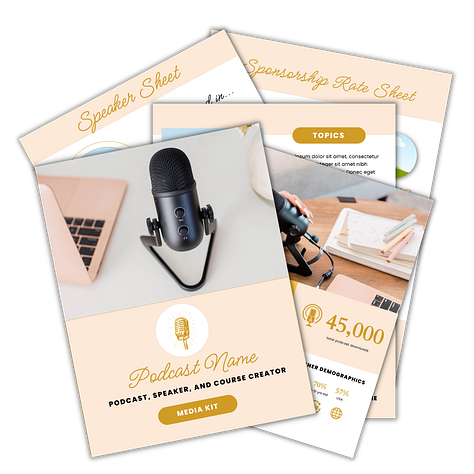 ---
1. The American Black Film Festival Podcast Competition
This is a national search to showcase emerging Black podcasters. Its mission is to bring broader awareness to quality shows and provide support in the form of financial and development assistance. The winner will receive a grand prize of $1,500.
Deadline: February 28, 2023
Learn more about this opportunity.
---
This post is for paid subscribers