May 2023 Grants and Funding Opportunities
66 Funding opportunities for May 2023
Hello creators!
I'm excited to share we've discovered (66) funding opportunities for May. Please bookmark this page (www.grantsforcreators.com) because we'll continue to add new awards on a rolling basis. And if you missed April's newsletter, there are still plenty of grants with upcoming deadlines.
I'll be honest, though… this round was tough to curate.
We've noticed the number of awards slowing down, especially small business grants, which could be due to nationwide economic uncertainty.
Either way, we are keeping a close eye on this and will keep you abreast of any trends we see. In the meantime, there are plenty of opportunities to qualify for in May and resources to tap into to prepare for funding, like our grant writing workshop, which breaks down the secrets grant writers use to craft winning grant proposals.
Grants For Creators is a reader-supported publication. To receive new posts and support my work, consider becoming a free or paid subscriber.
In today's newsletter, you'll find grants for jewelry artists (#4), beauty entrepreneurs (#17), entrepreneurs (#5, #30), journalists (#6, #16, #37), photographers (#7, #11, #18, #24, #39), no-code founders (#48), writers, artists, nonprofits (#3, #13, #36, #45, #46, #51) and more.
We've also updated our paid subscriber-only playlists with new awards (indicated with "NEW" in the title):
We'll return to your inbox with our June newsletter on Monday, May 19th.
As always, good luck! 🎉
---
Resources For Creators
Women of Color Podcasters Retreat
I'm hosting a relaxing retreat for Women of Color audio creators and professionals in Vermont this Fall!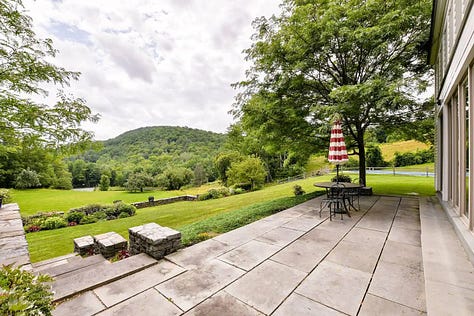 Join me for an immersive 3-day all-inclusive getaway where we'll mastermind, forge deep connections, and map out our next move together.
Your network is an important asset as a creator.
Having a strong support system combats loneliness, presents more opportunities, and keeps us encouraged. I wouldn't be where I'm at today without a strong network in the podcasting space.
If you're looking for an intimate alternative to the hustle and bustle of podcasting conferences or virtual events, reserve your spot and join me in Vermont. Spots are limited to only 21 Women of Color attendees.
Retreat Dates: Thursday, September 14th to Sunday, September 17th, 2023
Location: Pomfret, Vermont 🍁
---
Featured Grants
Building Businesses Raising Babies Grant
Brands by Brie is awarding an up-and-coming mompreneur with a $500 grant, a free logo, and an email marketing setup for their new business. Second place winner will receive a $250 grant and social media page audit.
Deadline: May 1, 2023
---
[NEW] Crowdfunded Summit 2023
Enter this pitch competition for a chance to win a number of prizes that will boost your crowdfunding launch - including a cash prize of $5,000.
Deadline: May 3, 2023
---
[NEW] The Writer's Digest
Up-and-coming writers in all genres can win up to $5,000 in funding and additional perks.
Deadline: May 5, 2023
---
The True Inspiration Awards - For Nonprofits
This grant supports nonprofit organizations impacting their local communities throughout the U.S. and Canada. Awards range from $30,000 to $350,000.
Deadline: June 1, 2023
Read next » Grants for nonprofits
---
This post is for paid subscribers